Ormesby Pre-School are rated
'Good' by Ofsted
We want to say a big thank you for your support over the last 6 months and bearing with us whilst we corrected the errors from our inspection in October 18.
"The Manager, office manager and committee have worked hard to address the actions raised in the last inspection. They have organised systems in place which underpin the good leadership and management of the school"
"Recruitment procedures are robust; Staff undergo detailed suitability checks. Records are in place and well kept" Ofsted 2019
The inspector made many positive comments regarding our setting, staff and children. She highlighted the strong bonds between our children and their key person.
"Toddlers show good levels of motivation. They excitedly share their findings with their key person" "Younger children enjoy interactions with their key persons. They hold hands to walk, balance and have fun exploring the long tunnel" Ofsted 2019
The inspector also noted how the Staff plan a variety of activities, and help the children make good progress.
"Older children have focused physical sessions where they explore ways of moving. They confidently talk about why they need to exercise and proudly announce – we have to warm up our muscles" "Staff assess children's achievements and plan well-focused activities to support their ongoing progress" Ofsted 2019
Finally, she noted the strong Leadership and management.
"The manager is able to accurately evaluate the quality of teaching. Has a detailed overview of children's' progress. She checks the achievements of individual children and groups, to highlight gaps in children's learning and puts plans in place to help close them. The well-qualified manager visits other early years settings to observe practice and gain ideas to continually improve the quality of the setting" Ofsted 2019
Once again, we owe a big thank you to all the Pre-School Team, and to you our families for your continuing support. We are immensely proud of this report and looking forward to working together to continue to grow and improve our Pre-School.
Please find our Ofsted report online using the following link.
Our latest Ofsted report from April 19 can be found using the following link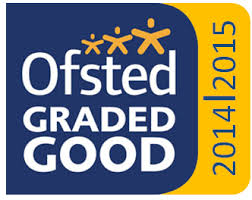 This is our latest Ofsted Report from 2014/15 which at the time rated us as ''Good''

This is our Ofsted Report from 2008/09 which at the time rated us as "Outstanding"
Please follow this link to the Charity Commission Reports:-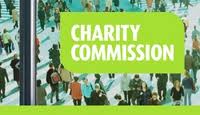 Website Disclaimer: The information contained in this website is for general information purposes only. The information is provided by Ormesby Village Pre-School and while we endeavour to keep the information up to date and correct, we make no representations or warranties of any kind, express or implied, about the completeness, accuracy, reliability, suitability or availability with respect to the website or the information, products, services, or related graphics contained on the website for any purpose. Any reliance you place on such information is therefore strictly at your own risk.
In no event will we be liable for any loss or damage including without limitation, indirect or consequential loss or damage, or any loss or damage whatsoever arising from loss of data or profits arising out of, or in connection with, the use of this website.
Through this website you are able to link to other websites which are not under the control of Ormesby Village Pre-School. We have no control over the nature, content and availability of those sites. The inclusion of any links does not necessarily imply a recommendation or endorse the views expressed within them.
Every effort is made to keep the website up and running smoothly. However, Ormesby Village Pre-School takes no responsibility for, and will not be liable for, the website being temporarily unavailable due to technical issues beyond our control.